Class Descriptions

BodyBalance - A fusion of yoga, pilates, and other disciplines to help align body and mind.


BODYCOMBAT™ - BODYCOMBAT™ is a high-energy martial arts-inspired workout. You'll learn how to punch, kick and strike your way to superior fitness and strength.


BODYJAM™ - BODYJAM™ is the ultimate combination of music, culture and dance. If you want to dance, there's nothing like it.


BODYPUMP™ - BODYPUMP™ is the original barbell workout for absolutely everyone. Using light to moderate weights with lots of repetition (reps) BODYPUMP™ gives you a total body workout that burns calories, strengthens and tones.


BODYSTEP™ Classic - BODYSTEP™ is basic stepping, just like walking up and down stairs. This full-body cardio workout will really tone your butt and thighs.


Cycling (Freestyle) - Free Style


Les Mills CORE - Inspired by elite athletic training principles, LES MILLS CORE™ is a scientific core workout for incredible core tone and sports performance. You build strength, stability and endurance in the muscles that support your core, improve balance, assist injury prevention, and become better at everything you do.


LES MILLS TONE™ - LES MILLS TONE™ is a mix of strength, cardio and core training designed to deliver a complete workout in 45 minutes.


Pilates - Pilates (pronounced puh-lah-teez and not pie-lates) is similar to yoga but emphasizes your body's core — the abdomen, obliques, lower back, inner and outer thigh, butt, and so on. For this reason, Pilates develops much of what exercisers need — strength, flexibility, muscular endurance, coordination, balance, and good posture — with a much lower chance of injury than with other forms of exercise. The discipline emphasizes correct form instead of going for the burn. With so many exercise variations and progressions, you may have a hard time getting bored with Pilates.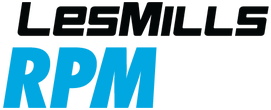 RPM™ - RPM™ is an indoor cycling class, set to the rhythm of motivating music. It blasts calories and builds aerobic fitness fast.


Silver Sneakers Classic - Have fun and move to the music through a variety of exercises designed to increase muscle strength, range of movement and activities for daily living. Hand-held weights, elastic tubing with handles and a SilverSneakers ball are offered for resistance. A chair is used for seated exercises and standing support. This class can be adapted by the student depending on their fitness level and abilities. It is suitable for beginning to intermediate skill levels.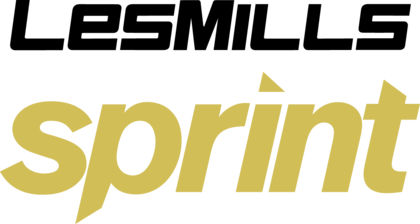 SPRINT - LES MILLS SPRINT is a workout of high intensity, designed using an indoor bike to achieve fast results.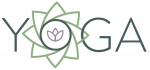 Yoga - Let go, relax, and re-energize


Zumba - Perfect For Everybody and every body! Each Zumba® class is designed to bring people together to sweat it on. How It Works We take the "work" out of workout, by mixing low-intensity and high-intensity moves for an interval-style, calorie-burning dance fitness party. Once the Latin and World rhythms take over, you'll see why Zumba® Fitness classes are often called exercise in disguise. Super effective? Check. Super fun? Check and check. Benefits A total workout, combining all elements of fitness – cardio, muscle conditioning, balance and flexibility, boosted energy and a serious dose of awesome each time you leave class.